Alternative Wine Tastings
with an Outrageous Twist!
Drag Queen Wine Tastings brought to you by renowned wine expert Beth Brickenden
& internationally ignored superstar Vanity von Glow.
It's Wednesday's Drag & Wine with Vanity von Glow and Wicked Winos…that's fast becoming the biggest draw.
No. 2 best spots in the capital for drinks and dinner.
For guaranteed raucous fun, book on a Wednesday evening for one of the Drag and Wine nights.
Taking wine tasting to new heights.
Expect laughs, live music and a big, fat singalong as you sup. Spitting or swallowing are optional. Their words…
Unique and adaptable experiences combining the colourful worlds of drag and cabaret through a journey of taste in wine.

With raucous tasting notes, live music and singalongs, this is a wonderful alternative experience for all. Be it team building office events, birthdays, celebrations or just a Friday night at home with friends.

We're here to delight and inform the senses. Each event is tailored to your taste, needs and occasion.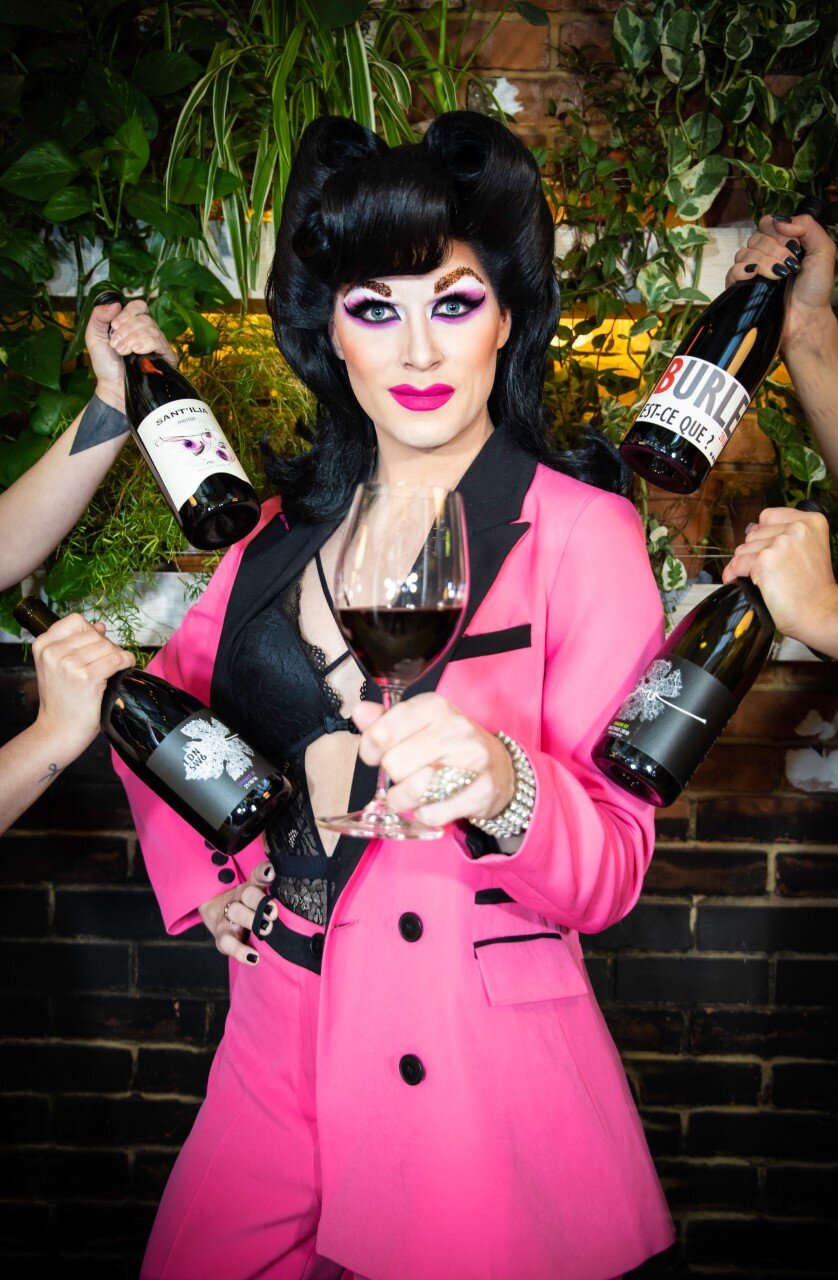 At home, at the office, down a dark alley or online.
Plan your bespoke package
Discuss your ideas and needs with a member of our team.
Our in-house expert will curate a tailored wine list for your event.
From customised wine bottles to charcuterie and cheese pairings, or even a game of musical bingo... the sky is the limit!

Do not hesitate to ask for our most decadent packages.