We're coming back!
Edinburgh Fringe Festival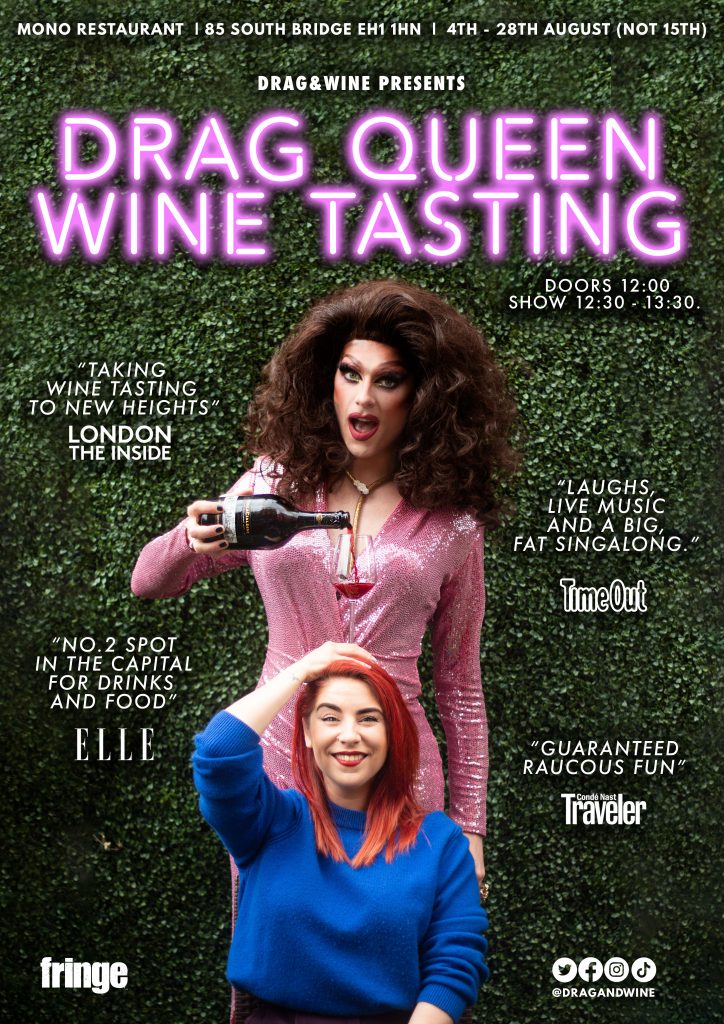 Drag Queen Wine Tasting returns to the Edinburgh Fringe Festival!

Following last years success, we are so excited to be returning to Edinburgh in 2023 with more delicious wines and even camper singalongs.

Last year we served over 3,000 glasses of wine to over 1,000 audience members at MONO Restaurant - receiving two 5-star reviews from EdFringeReview and 4-stars from Broadway Baby.

For 2023, we are eager to grow, partnering with new venues and wine providers, we are so excited.

Pay close attention for more announcements!
"Von Glow and Brickenden, with their masterful comic timing and witty interaction, keep viewers tipsily amused for the duration."
"Vanity and Brickenden have fantastic chemistry and it's that perfect blend of entertainment and information that really drive the show."